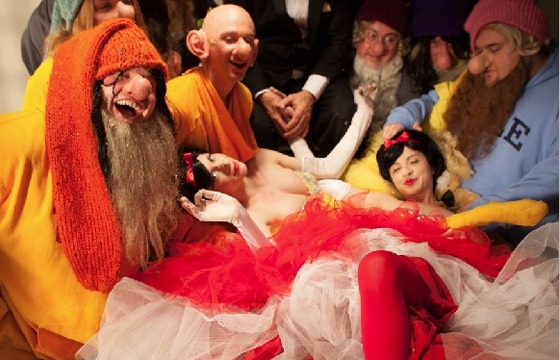 Juxtapoz // Thursday, June 20, 2013
The "ribald, pop-culture-obsessed provocateur" (The New York Times) Paul McCarthy (cover of Juxtapoz in Nov/Dec 1999) applies his signature, irreverent wit to take aim at American myths and icons in WS, his largest work to date and the pinnacle of his creative output. Adding a touch of malice to subjects that have been traditionally revered for their innocence or purity, McCarthy weaves together a massive, fantastical forest of towering trees with grotesque video projections of iconic characters playing out their own fairy tale drama in a replica of his childhood home.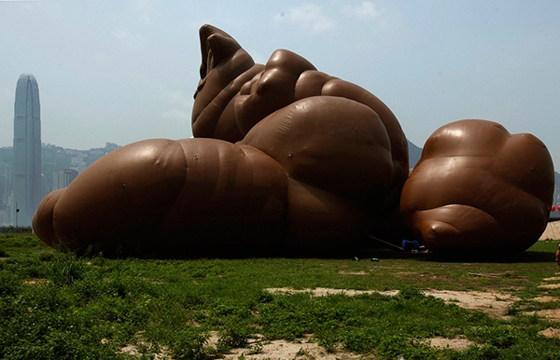 Street Art // Friday, April 26, 2013
Los Angeles-based artist, Paul McCarthy, just took a giant poop in Hong Kong so to speak, but this wasn't the first time this had happened, just the most recent. Back in 2008, the same ""Complex Pile" was installed in Switzerland and in a gust of wind took off bringing down a power line, breaking a greenhouse window, and smashed a window at a children's home (We hope The Onion did something with this at some point).The outdoor sculpture park at the M+Museum in the West Kowloon district of Hong Kong is currently exhibiting this sculpture along with six other large inflatable sculptures by artists Cao Fei, Tam Wai Ping, Jeremy Delle, and Choi Jeong Hwa.