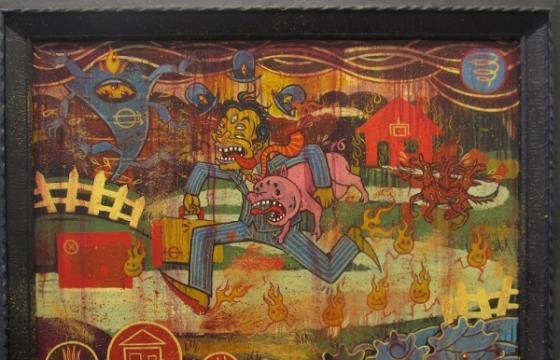 Juxtapoz // Monday, April 16, 2012
San Francisco's Shooting Gallery just opened a new series of works from Paul Chatem this weekend. Another Man's Hero features twenty new pieces, where Chatem delves into the idea that however one person sees themselves, their friends, neighbors, or community may see them as something completely different.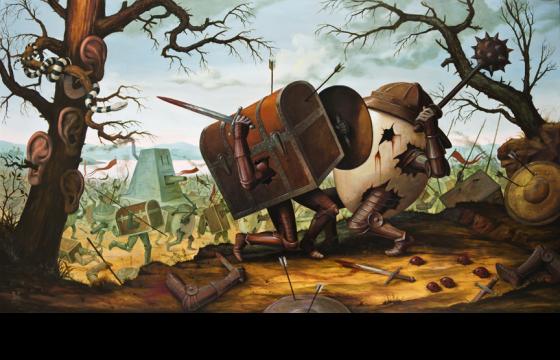 Tattoo // Thursday, October 13, 2011
San Francisco-based fine artist, Mike Davis (along with Paul Chatem) opens up a body of new work at C.A.V.E. Gallery in Venice Beach on Friday, October 14. The much anticipated exhibition will debut twelve paintings full of the extraordinary symbolism and refined technique Davis is known for.