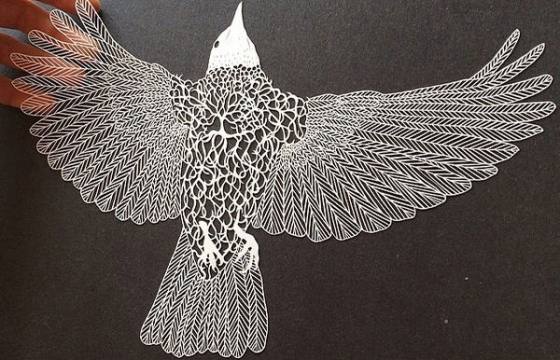 Juxtapoz // Monday, August 25, 2014
Maude White is the artist who made these intricate and beautifully realistic paper cut outs. She must have great stamina in her hands because ours hurt just looking at these. Nonetheless these paper cut outs wow us for how much dedication and craftsmanship is portrayed and the imagery is simple yet stunning.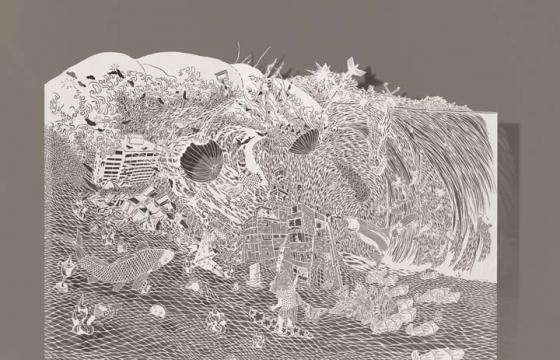 Juxtapoz // Tuesday, May 27, 2014
One of the things we love about paper cut works, especially the works of Bovey Lee, is the amount of time and precision it takes to complete just one cut. As Bovey puts it, "I create layered and dramatic stories referencing my life experiences, response to headline news, and concerns for urban and environmental issues."