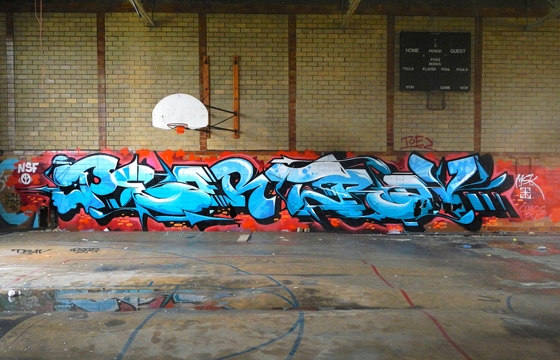 Graffiti // Wednesday, May 01, 2013
Trav, Chaos, Pear, and Panzer are contributing top-notch work with plenty of colors to the desolate streets of Detroit. Check out this little update.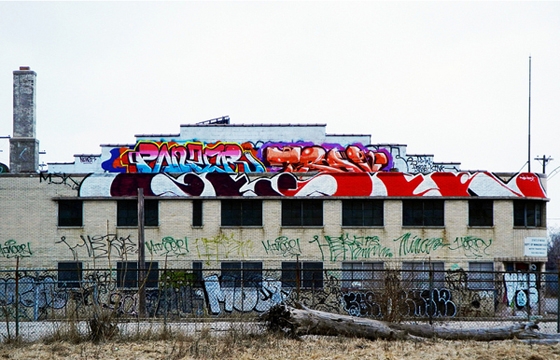 Graffiti // Friday, March 22, 2013
Zeser goes real big on a ledge in Detroit, while Panzer and Trav clean up the background.