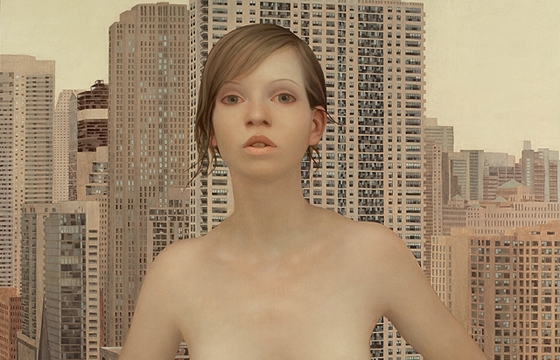 Juxtapoz // Tuesday, September 17, 2013
We came across some beautiful works by fine artist Lu Cong this morning, and although the majority of the work focues on the faces of the subject, this one piece of the floating women caught our attention the most. Cong was born in Shanghai in 1978, and he moved to the US when he was 11, and interestingly, graduated from the University of Iowa with degrees in Biology and Art in 2000.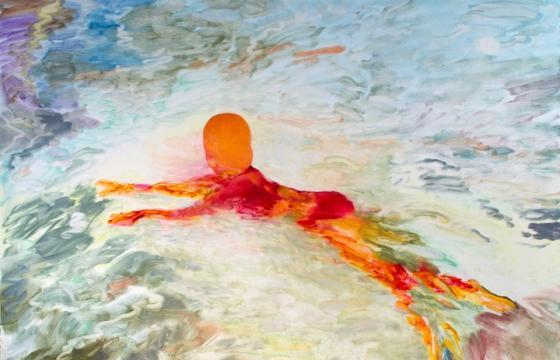 Juxtapoz // Monday, February 04, 2013
An admission—that I am a disorganized, impulsive person—reads more optimistically on canvas because the eye has glimpsed the edge. Therefore I paint, subjectively and impatiently, colliding impressions of points with interpretations of space (the accidentals are debris) so that the composition hangs, almost magically, in mid-air.