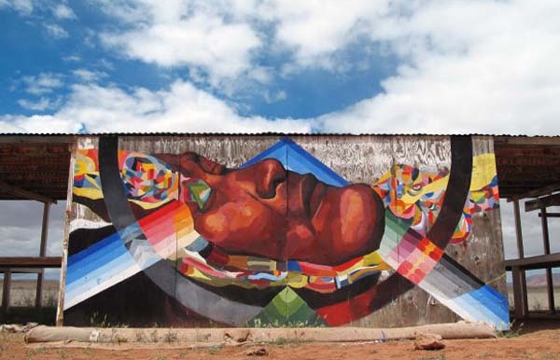 Street Art // Sunday, May 26, 2013
Organized by artists, Yote and Jetsonorama, The Painted Desert Project invited several artists to visit the Navajo country region of Northern Nevada to meet local residents and create murals. Learning of local customs, history, and tradition, the work created here references much of the culture specific to this area. The most recent contribution to this project came from Ever, who painted a merchant stand with two different, highly colorful pieces.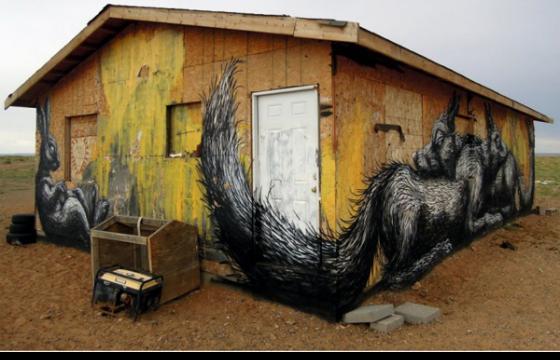 Street Art // Friday, August 24, 2012
Appearing to be everywhere at once, Roa's work is now popping up in the desert of Arizona in conjunction with the Painted Desert Project. Organized by artists, Yote and Jetsonorama, the project aims to educate other of the various creative aspects of Navajo Culture. Other artists that have participated and contributed work are Overunder, Doodles, Labrona, and more.