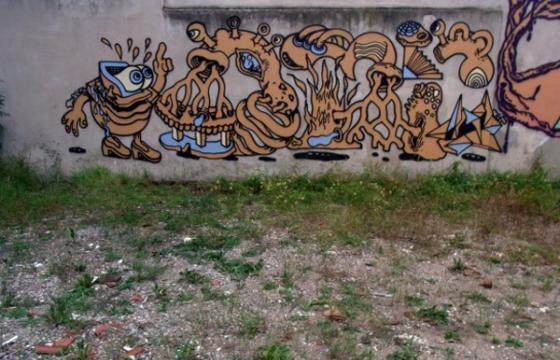 Graffiti // Friday, September 16, 2011
Out of the sea and on to the wall.  New Omick wall.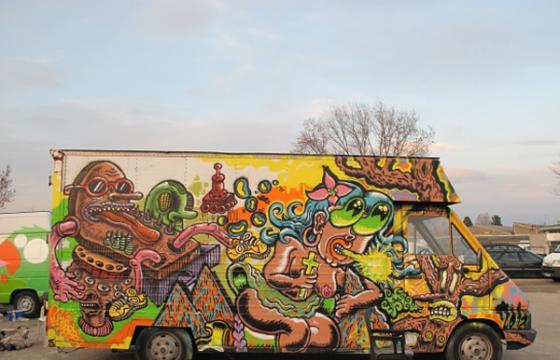 Street Art // Wednesday, September 14, 2011
  There is a variety of activity going on here.  Enough that if this truck passed by you would want to catch up to see what was really going on.  Reminds us of Kenny Scharf in certain ways. Painted by Omick.