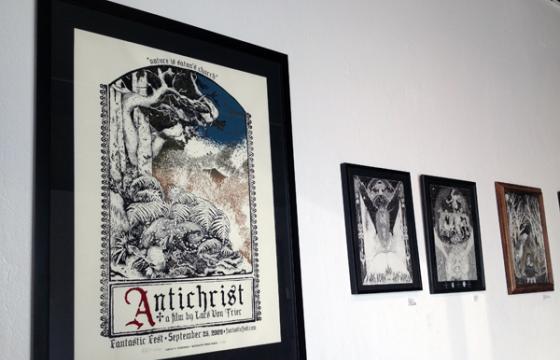 Illustration // Wednesday, November 14, 2012
Featuring works from Aminah Slor, D.V. D'Andrea, and Hunter de la Ghetto, "The Shroud Opaque" is Old Crow Tattoo and Gallery's newest (and frankly, awesome) show. We've got a review and pictures for you here, but you'd best head over there before December 1st to see it in person.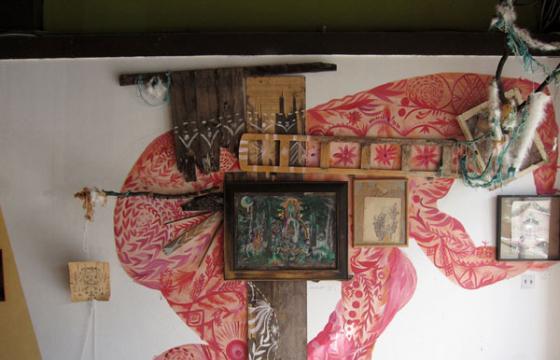 Street Art // Tuesday, February 14, 2012
We have posted several of Oakland-based artist, Doodles, outdoor works previously here.  Over the weekend, the artist participated in a 4-person group show at Old Crow Tattoo and our friends over at Theflopbox had some photos of the show for us to snag.