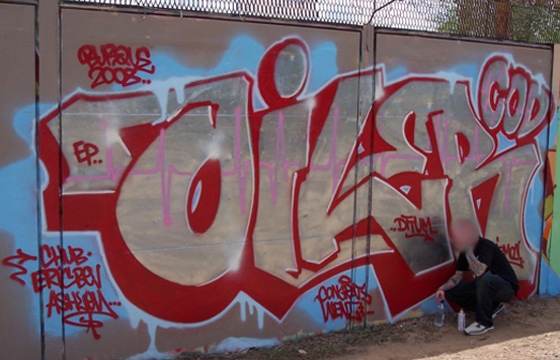 Graffiti // Friday, August 16, 2013
Every Friday we feature someone old or new, traditional or unconventional, active or not, and so on. This week's spotlight is on Oil. Graffiti // Thursday, January 17, 2013
Early 90's Los Angeles video footage of an original L.A. king, Chaka along with graffiti from other O.G.'s such as Oiler, Sleez, and Tolse. There's also some daytime bus tagging and fire extinguisher dissing as well.