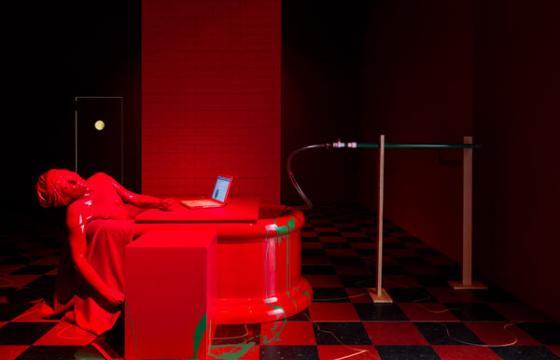 Juxtapoz // Wednesday, February 20, 2013
Richard Jackson surveys the scene at his February 16th opening at the Orange County Museum of Art, comfortable in immaculate Vans and impeccably unpressed khakis, looking typically bemused. And why not? Museum goers enter the building, which is graced and disgraced by his 28-foot Bad Dog puppy who mistakes it for a fire hydrant and ushers the tone of this irreverent and important show.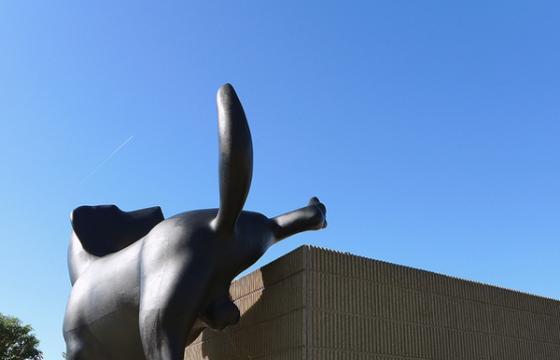 Street Art // Sunday, February 17, 2013
A giant black Labrador is currently peeing yellow paint onto a wall outside the Orange County Museum of Art. The sculpture created by 73-year-old artist, Richard Jackson, is part of his retrospective exhibition "Ain't Painting a Pain" which is on view until May 5, 2013. Jackson was recently featured in our February 2013 printed issue of Juxtapoz. Remember his show "The Little Girl's Room" a few years back that was quote the spectacle?