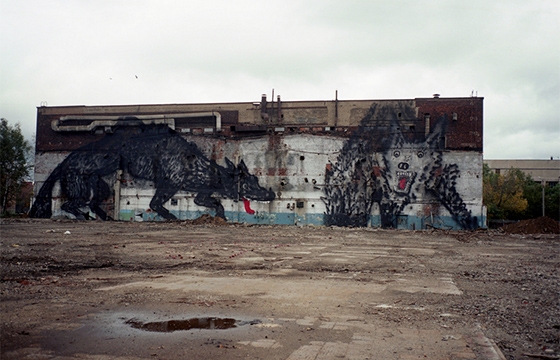 Graffiti // Thursday, October 08, 2015
It's been a few years since we've posted anything from Moscow-based, 0331c, an artist who employs a number of varying techniques to his street work, but predominately uses a fire extinguisher to get the job done. Here is a series of new large-scale walls that 0331c skillfully used a sprayer with. He makes it looks much easier than it actually is.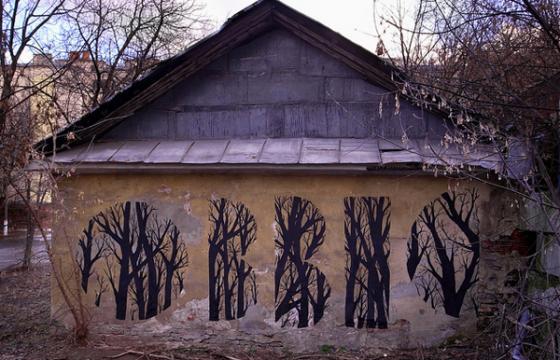 Street Art // Tuesday, May 24, 2011
Russian based street artist, O331c, creates letters by painting subtle trees restrained by shapes. His applications on mundane surfaces leave inconspicuous markings.