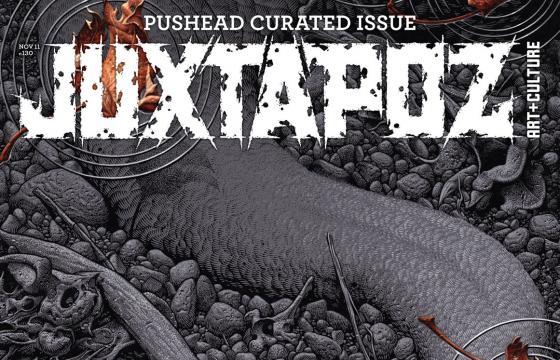 Juxtapoz // Friday, October 14, 2011
As we announced on the site last week, our November 2011 issue was specially curated by a true icon, Pushead. This is the second time we have given Pushead the curatorial duties, and he selected Aaron Horkey to create an exclusive cover image for the November issue.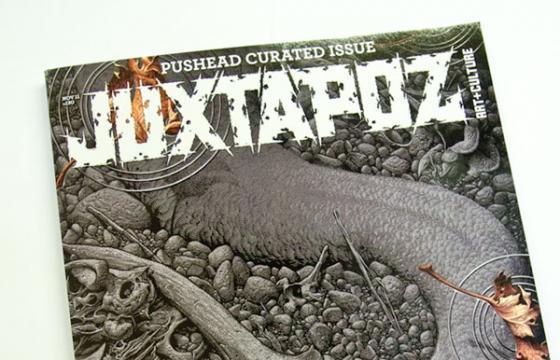 Juxtapoz // Friday, October 07, 2011
Every few years, we like to get together with the legendary Pushead and let him take over an issue of Juxtapoz. This year, our November 2011 issue is curated by Pushead, featuring an exclusive colored cover and feature with Aaron Horkey. Pushead also gathers Ashley Wood, Aryz, Lango, C215, Astro, Danijel Zezelj, Phil Frost, and others for November. Exclusive looks after the jump . . .