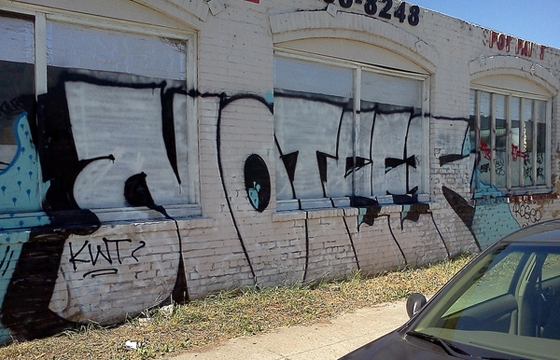 Graffiti // Friday, March 22, 2013
Never let an un-even and difficult surface prevent you from making your name really big and loud! Take this Noteef for example.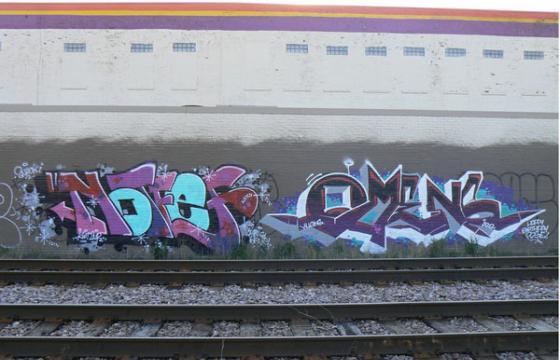 Graffiti // Friday, May 18, 2012
Noteef and Omens matching colors with the wall in Chicago.  Lots of nice lines in this photograph.