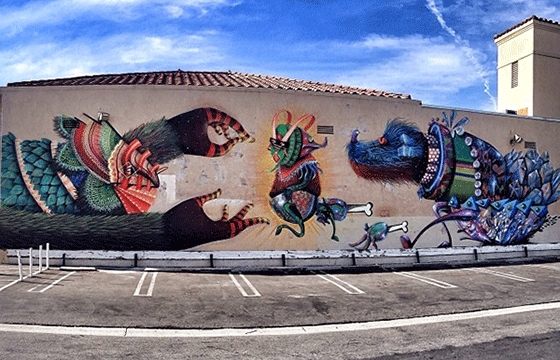 Street Art // Tuesday, December 17, 2013
Mexico City-based, Curiot and Philadelphia-based, Yis Goodwin aka Nosego, have combined talents panting this huge detailed wall in Compton, Los Angeles. The two artists were in town for their split show "Unknown Elements" at Thinkspace Gallery that opened Saturday, December 14th.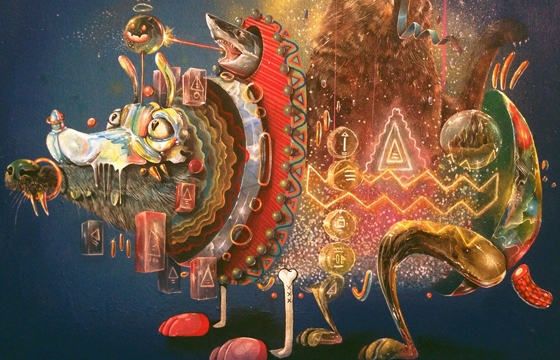 Juxtapoz // Friday, December 13, 2013
Why stop at just using LEGO pieces to make something out of your imagination when you can use your ENTIRE toy box to do so? That's the thought process that initiated the vibrant, playful and BEAUTIFUL artwork of NOSEGO, Philadelphia's most exciting resident to emerge into our culture since Rocky Balboa. And NOSEGO opens a new show at Thinkspace Gallery in Culver City, CA this Saturday, December 14, 2013.