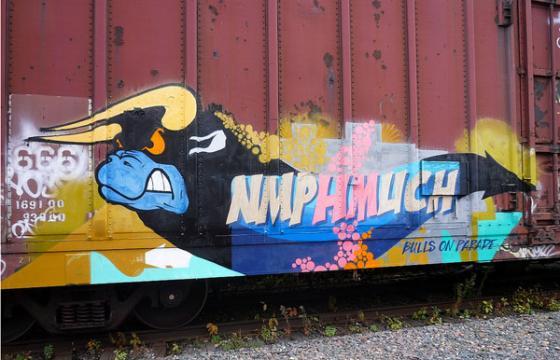 Graffiti // Monday, December 17, 2012
Nmph and Much combined talents on this freight, with a bull and crew shout out (HM) when their names come together.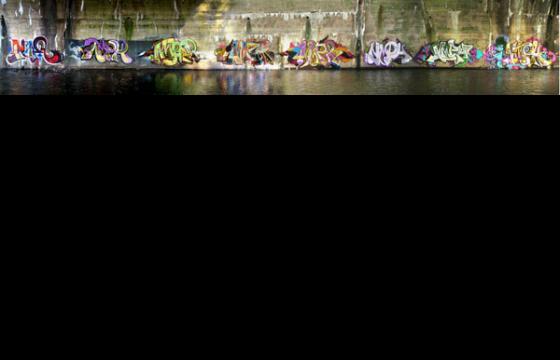 Graffiti // Friday, May 18, 2012
Nmph went out and found a secluded tunnel, untouched, and had a field day painting eight pieces back to back.  Not to say that they were all painted at the same time, which is almost physically impossible.  Great how they are all relatively the same size as well.  Someday, someone will stumble on this treasure chest and be pleasantly surprised to what they will find.