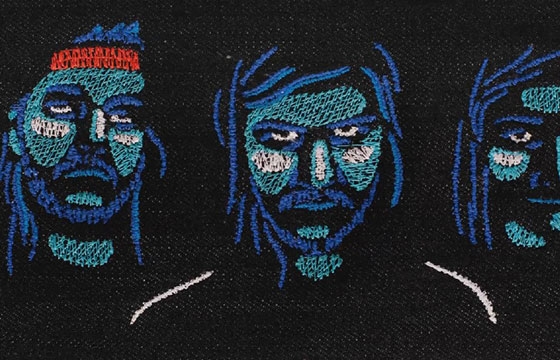 Illustration // Thursday, June 12, 2014
In this amazing animated video made by Nicos Livesey for metal gods Throne, the artist used embroidery to create a frame by frame illustrated story to go along with song 'Tharsis Sleeps'. This is one of the best things I've seen in a long time— indulge in it one time.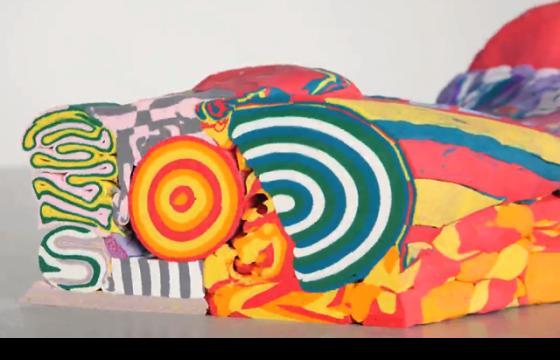 Juxtapoz // Thursday, October 20, 2011
London-based animator Nicos LIvesey created this animation by layering varying colorful forms and patterns of plasticine and then slicing 2 millimeters width for every frame. Considering the scale of the form, Livesey framed the animation in a manner that feels life-sized and very much in the viewer's space.