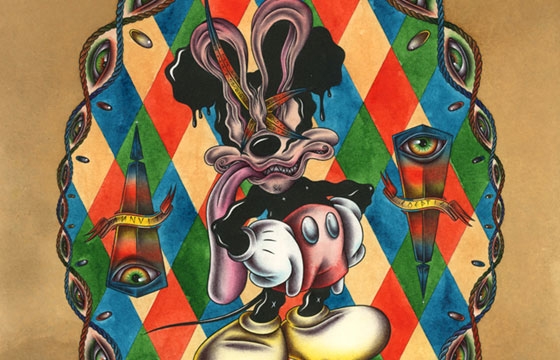 Illustration // Friday, May 03, 2013
A master of minute details, Nicolas Le Borgne aka Odö creates his artworks on paper. Whether he's using watercolor, pen & ink or acrylic, the work is meticulous. Playing like acid trips gone awesome, Odö's work blends psychedelic imagery, pop culture icons, and intricate geometric designs to establish a world that's all his own. Despite his young age, he has also been recognized by his peers within the Lowbrow movement. This dude is one to watch closely.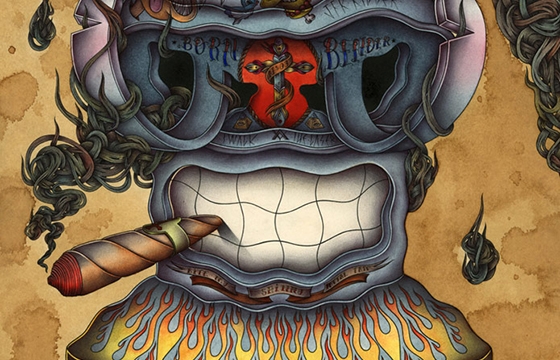 Juxtapoz // Thursday, May 31, 2012
A bit of tattoo, throw in a little pop-surrealism, and solid illustration chops, and you have the work of France's Nicolas Le Borgne. We just saw on Fecal Face that Le Borgne has new paintings and drawings done, and from what we saw in 2009, we really like the artist's progress...