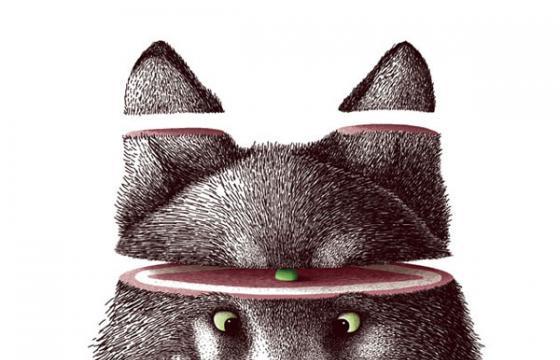 Illustration // Sunday, July 22, 2012
French artist Nicolas Barrome's work is very character driven. In his pieces you can find a variety of unique furry animals and creatures. He does not only bring his work to life on paper and canvas, but also on huge city walls too.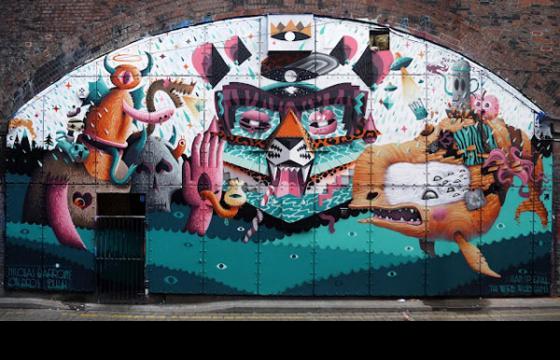 Street Art // Thursday, June 07, 2012
This is the eye-catchingresult of what happens when you get Dulk, Nicolas Barrome, and Low Bros together for the Eurocultured Street Festival in Manchester, England.   The whale with multiple eyes and patterns on his body is looking pretty sweet!