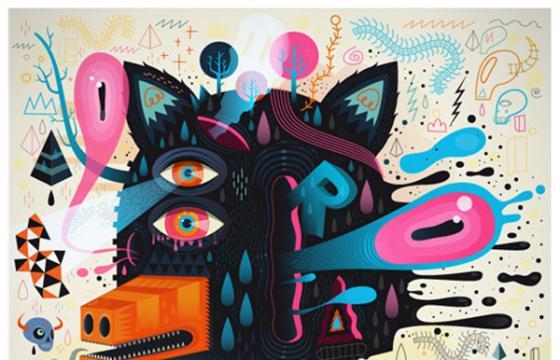 Juxtapoz // Thursday, August 30, 2012
The different talents of French artist, Sebastien Feraut aka Niark1 are as multiple as are the eyes of the weird, wolfish creatures that inhabit his work. His trippy imagery, which manages a sense of darkness despite its beaming colours, fills illustrations and graphics as well as his own large paintings.
Illustration // Thursday, July 19, 2012
French illustrator and graphic designer, Sebastien Feraut AKA Niark1, creates come pretty chaotic work. Each of his pieces are bursting with a variety of colors, shapes, and characters. He has done work for numerous clients in different fields including music, fashion, and advertising.