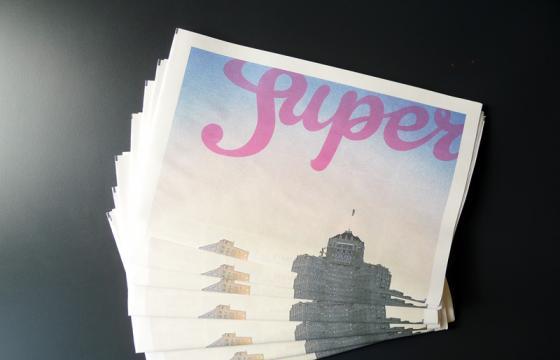 Juxtapoz // Wednesday, June 27, 2012
We just picked up the latest offering from 607Visual, a 12 page full-color newspaper simply titled SUPER. Curated and published by 607Visual, Super is a collection of creative-writing, photography, painting, design, illustration, and more. Super has the feel and heart of a 'Zine but takes the shape of a newspaper. It is great to see images on a large scale, when it seems like anything print is just getting smaller these days.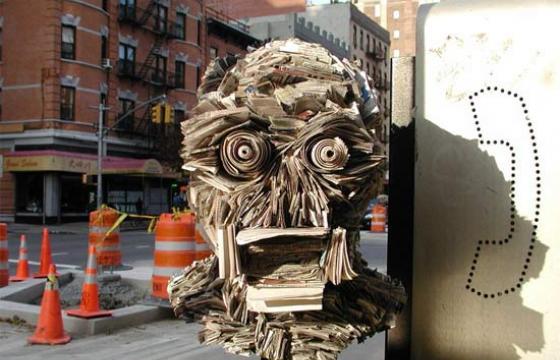 Juxtapoz // Tuesday, June 14, 2011
Queens, New York's Nick Georgiou creates these elaborate, detailed art installations and sculptures out of newspapers. He does them as public street art pieces, leaving them around NYC, or he does some quite insane gallery work in the form portraits. Out of newspapers mind you.