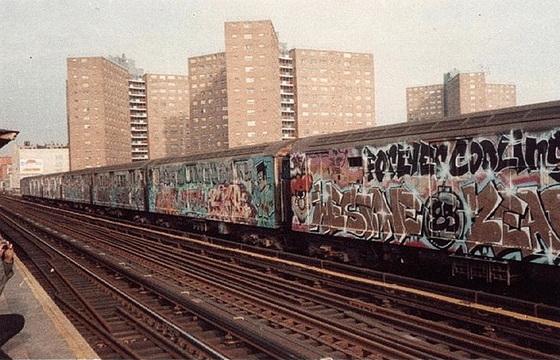 Graffiti // Friday, April 18, 2014
If you love graffiti, photos like these never get old. Flickr member Zomboider has been compiling classic New York graffiti subway photos found around the web and his page has become over time dense in content. All the staple pioneer names work and lesser known participants can be found in this archive.
Graffiti // Friday, April 05, 2013
Every Friday we feature someone old or new, traditional or unconventional, active or not, and so on. This week highlights the photography of Richard Sandler, particularly his work from the '80s on the New York subway.