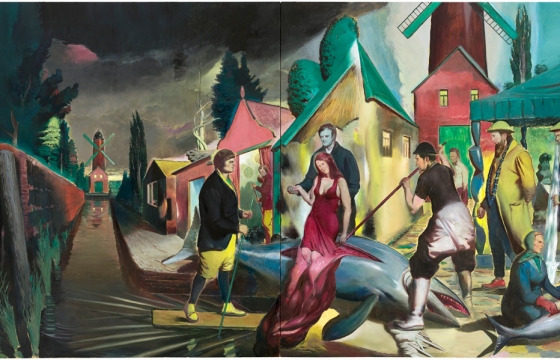 Juxtapoz // Tuesday, November 11, 2014
David Zwirner is pleased to present an exhibition of new works by Neo Rauch, on view at 533 West 19th Street in New York. At the Well brings together small and large format paintings that expand the artist's unique iconography of eccentric figures, animals, and hybrids within vaguely familiar but imaginary settings.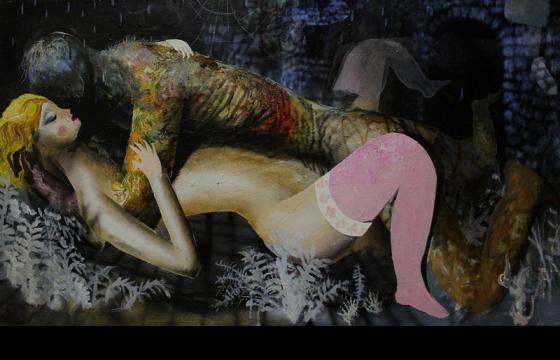 Juxtapoz // Wednesday, November 28, 2012
This was hard to understand at first, but you have to really dig into the works of Germany's Julius Hofmann to understand how truly fantastic these paintings are. A former student of a Jux favorite, Neo Rauch, the works almost appear to be stills from a claymation gone horribly awesome, but closer attention finds beautiful works.