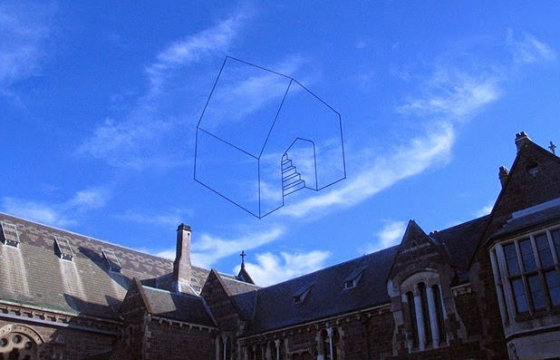 Juxtapoz // Friday, August 08, 2014
Neil Dawson's sculptures trick the eye and mesmerize anyone who comes in contact with it. His designs of shapes and forms are cleverly suspended by wires, creating illusions and compositions that hold infinite dimensions. As you scale the sculptures, the realization that the negative space is part of the entire piece, becomes increasingly apparent. Whether placed in nature or urban environments, these pieces are whimsical and encapsulate a feeling of monumental achievement.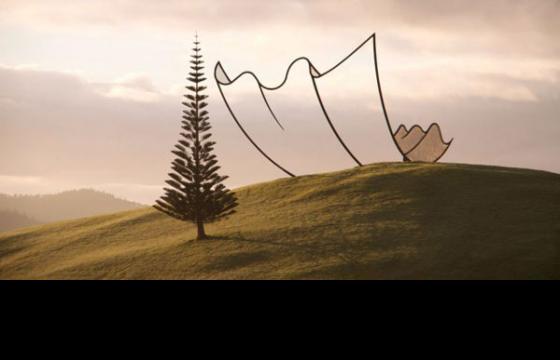 Street Art // Thursday, April 05, 2012
    f Visually similar to an optical illusion or resembling a drawing on top of a photograph, Horizons is an actual real sculpture created by artist Neil Dawson.  The sculpture was constructed from welded and painted steel to look like a windblown piece of paper. The piece is located in New Zealand on a private art park owned by Alan Gibbs.