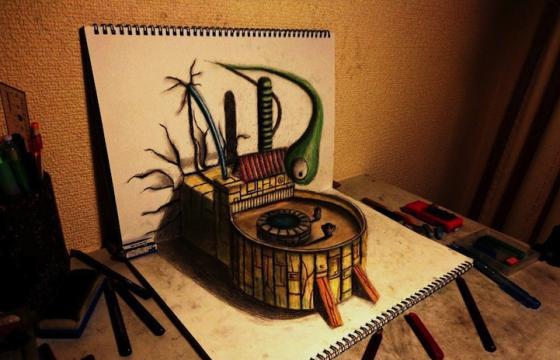 Juxtapoz // Wednesday, February 13, 2013
22-year old Japanese artist Nagai Hideyuki continues to offer new images of his 3D illustration and perspective-based sketches. Nagai will often draw across several two-dimensional surfaces in order to emphasize the illusions and further perplex viewer.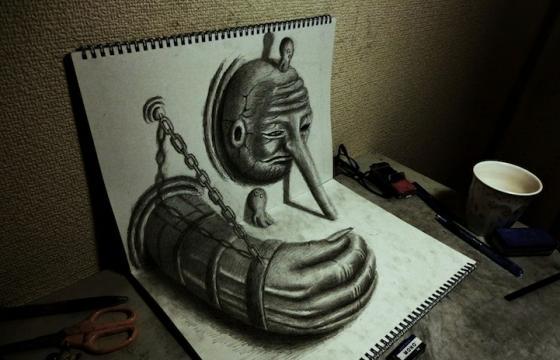 Juxtapoz // Tuesday, June 26, 2012
There is a mutal consensus between ourselves and the readers of Juxtapoz; we love sketchbook viewing. But rarely do we get something that blends sketchbooks and a bit of optical trickery. Not only does Japanese artist Nagai Hideyuki show you his sketchbooks, he creates a 3D effect that is a simple but exciting illusion.