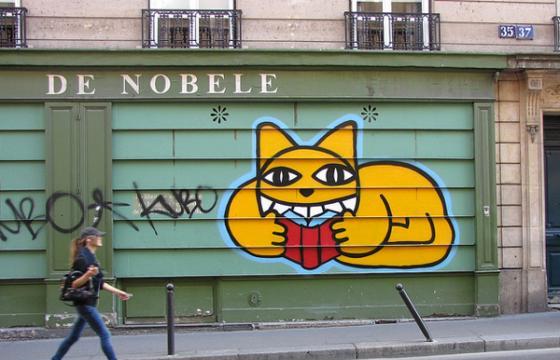 Street Art // Wednesday, August 24, 2011
New Mr. Chat cat casually reading and smiling at pedestrians.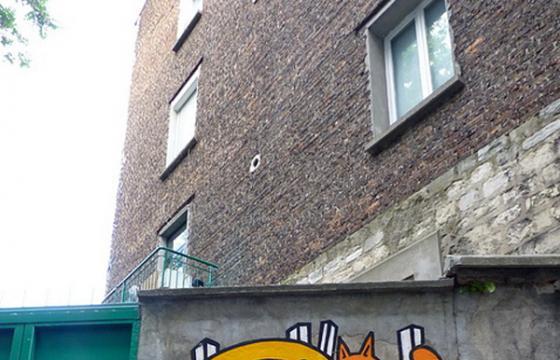 Street Art // Tuesday, May 17, 2011
Remaining anonymous until his arrest in 2007, Thoma Vuille aka Mr. Chat, painted his happy cats all over the walls of France. Reminiscent of the Cheshire cat grin, these cats were seen running, bouncing, and waving from rooftops to train platforms.