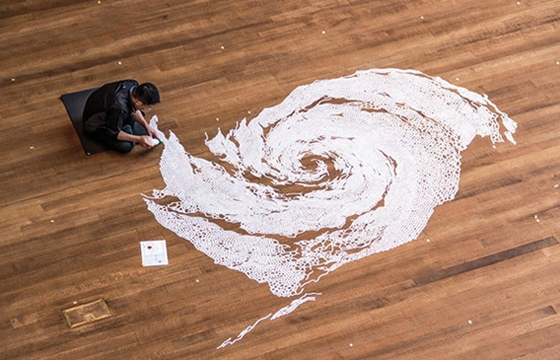 Juxtapoz // Friday, July 05, 2013
This isn't the first time we have posted the incredible work of acclaimed Japanese artist Motoi Yamamoto. He has been on a roll lately, travelling around the world creating his labor-intensive salt installations. Prior to his two-week residency at the Monterey Museum of Art, he installed his Floating Garden project at the Mint Museum in North Carolina. Each project involves painstakingly pouring salt in patterns on the floor for several weeks.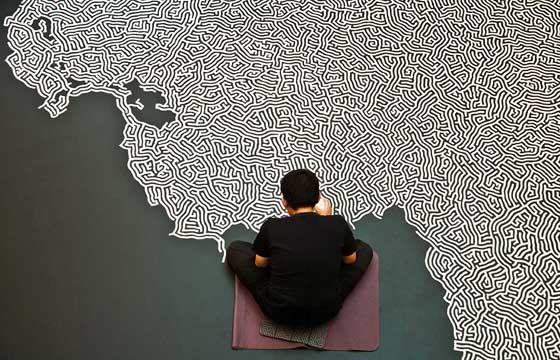 Juxtapoz // Tuesday, June 04, 2013
Japanese artist Motoi Yamammoto creates stunning installations with one simple ingredient: salt. The large-scale installations feature incredible detail and intricate patterns. When you attend a funeral in Japanese culture, sometimes salt is thrown over oneself as a cleansing act. Motoi's sister passed away at a young age and from this tragedy stemmed the idea of using salt in his work, creating what he calls labyrinths and mazes. Watch a video after the jump!