Juxtapoz // Monday, April 28, 2014
We are impressed by the detail and patience it must take New York-based painter and printmaker James Haggerty to complete his staple mosaics. His Darth Vader portrait, "The Side" was created using 10,496 multi-colored staples on a painted board.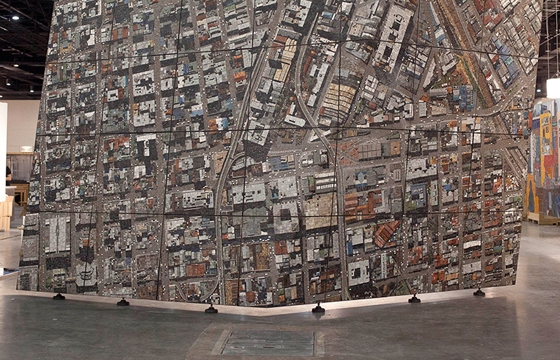 Juxtapoz // Friday, October 04, 2013
From a distance this enormous sculpture appears to be an aerial photograph blown up and mounted. However, as you look closer you will find that it is a huge mosaic made from natural stone, red brick, ceramic elements and glass! The 56-panel sculpture weights almost three tons and was created by artist Gerhard Marx and Spier Architectural Arts for the 2013 FNB Joburg Art Fair.