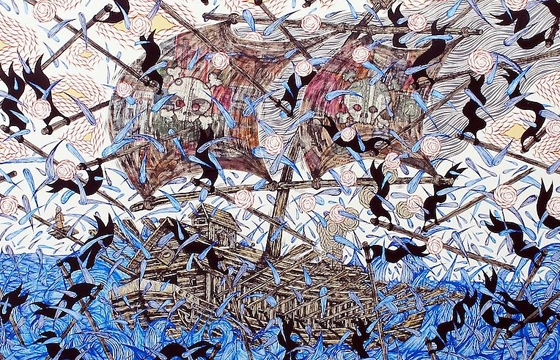 Juxtapoz // Thursday, August 29, 2013
Former cover artist and recent feature subject in our Juxtapoz Presents video series, Andrew Schoultz is set to open a body of new work at Morgan Lehman Gallery in NYC on September 5. After an impressive summer that saw Schoultz cover the entirety of the back room at the Monterey Museum of Art as a mural, the new work is part of his continuing examination of power and history.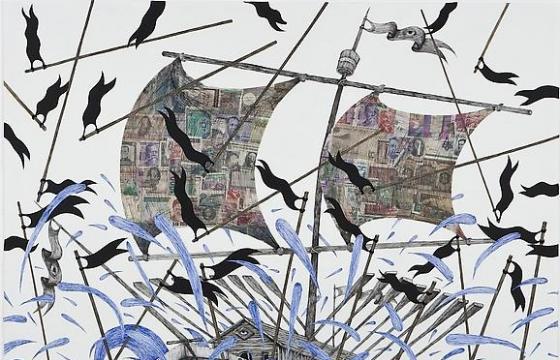 Juxtapoz // Thursday, May 19, 2011
Tonight, May 19, Andrew Schoultz' new solo show, Unrest, opens at Morgan Lehman Gallery in NYC. The SF-based artist continues to build an expansive and experimental body of work, and rather than "depict literal narratives of these events, Schoultz captures their essence using an ever-expanding arsenal of pictorial symbols."