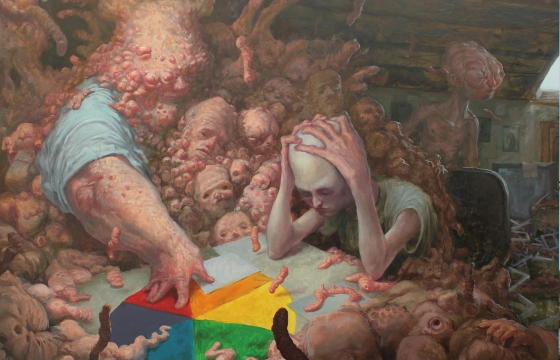 Street Art // Friday, October 24, 2014
The Montana Gallery Barcelona presents "Journey to the Present", an exhibition of Enric Sant, which will be open through 6 December of this year. "Journey into the present" is the first solo exhibition by Sant (Barcelona, ​​1985), in which the artist presents a unique vision of the world where organic shapes and bodies are the stars of a series of oil paintings and fast ink drawings. The works speak of the desires and fears of the people and their relationship with human-designed environment.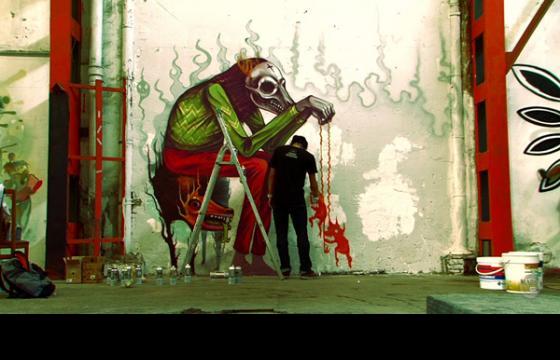 Juxtapoz // Friday, February 04, 2011
Montana Gallery Barcelona has had some stand-out shows over the past year, one of them being the exhibition by Mexico's SANER, DHEAR, and NEUZZ. As the three artists descended upon Barcelona, Montana captured a short documentary. Watch the video after the jump . . .