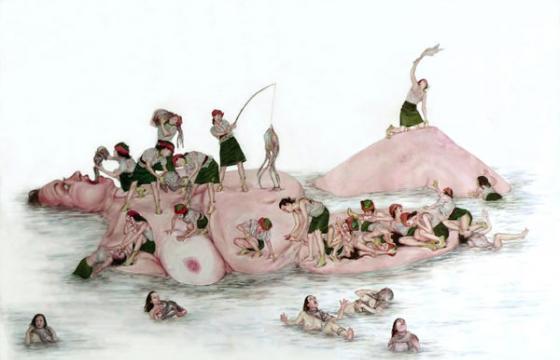 Illustration // Wednesday, May 18, 2011
Mesmerized with hilarity and horror, Monica Cook's illustrations and disturbing portraits of nude women engage with gorgeously rendered erotic scenes that elicit a range of emotion in the viewer . The Georgia-born artist graduated Summa Cum Laude from the Savannah College of Art and Design in 1996 and now lives and works in New York.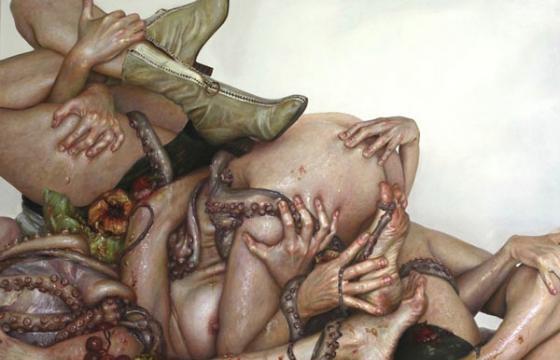 Erotica // Thursday, May 05, 2011
Monica Cook paints beautiful and disturbing portraits of women. Her figures are brilliantly painted, with breathtaking skill; Cook excels in rendering the subtleties of the flesh and details of light, tone and surface. Painted with an eerie intensity, Cook's figures compel the viewer to study them, often surreptitiously, as there is a strong sense of invading an extremely private moment.