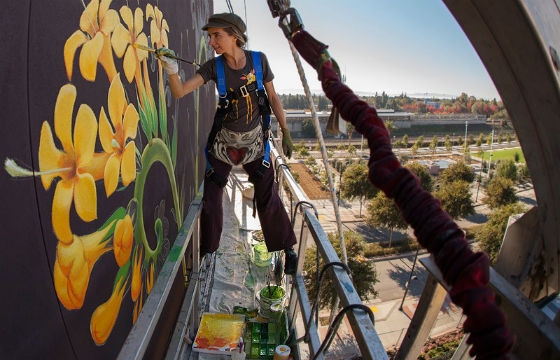 Street Art // Wednesday, December 17, 2014
Mona Caron, a beloved San Francisco muralist and illustrator, has created a gorgeous video of her newest projects in progress. Her WEEDS Murals grow before our very eyes in this gorgeous video set to beautiful music. This video is a must see for any and every art lover. Stay tuned for a full interview.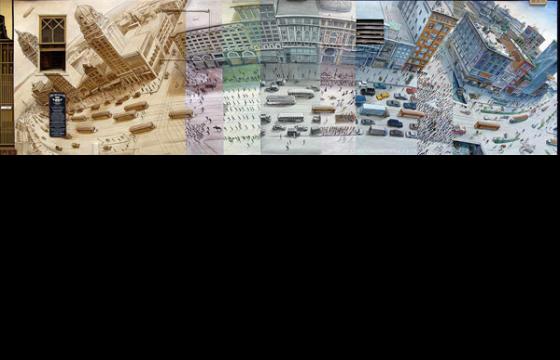 Street Art // Wednesday, February 01, 2012
One of my favorite pieces of public art is The Market St. Railway mural in San Francisco painted by local artist, Mona Caron. The mural displays a 180-degree bird's eye view of San Francisco's Market Street from the 1920's to the distant future. Many of the themes involved are based on actual events including a parade, a mass demonstration, a free-form celebration, and a violent police riot.