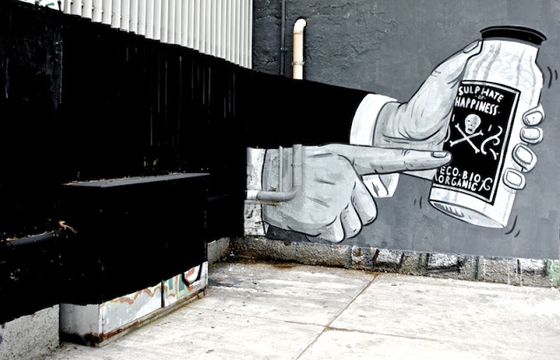 Street Art // Tuesday, June 18, 2013
Escif has been highly productive in the streets lately, painting several new murals in Modena, Italy for the Icon 59 Festival and currently is in Montreal, Canada where he just finished the large image of a giant deadbolt for their local Mural Festival.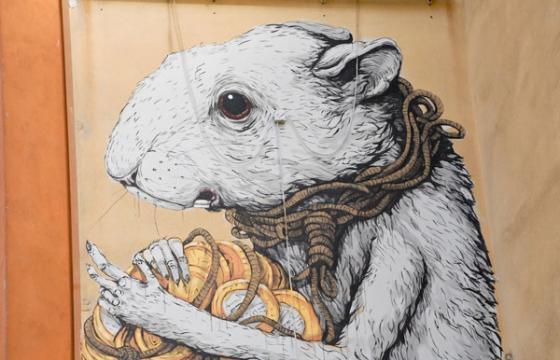 Juxtapoz // Friday, June 08, 2012
Italian street muralist, Ericailcane, recently painted what looks to us like a rugged hamster holding on tight to some gold coinage in the city of Modena. Why he has a noose around his neck is a mystery?