Juxtapoz // Monday, December 09, 2013
Our friend in Scandinavia, Henrik Haven, went to check out the set-up and behind the scenes look at former cover artist MODE 2's new installation and works at Le-Fix Gallery in Copenhagen. As always, MODE's work is full of life, motion, dance, expression, as he is one of the most talented artists to come out of the graffiti world from Europe. We can't wait to see the final works!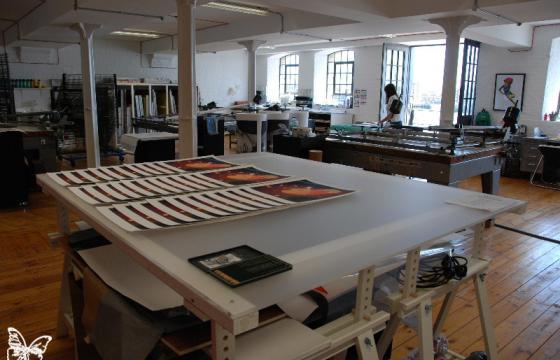 Juxtapoz // Thursday, July 07, 2011
Our London correspondent, Butterfly, made an exlcusive visit to Lazarides Gallery's new print studio in Wapping, London. The studio produces exclusive small run editions, hand finished screenprints, HPMs, and works on paper for artists like Paul Insect, Stanley Donwood, and Conor Harrington, amongst others.