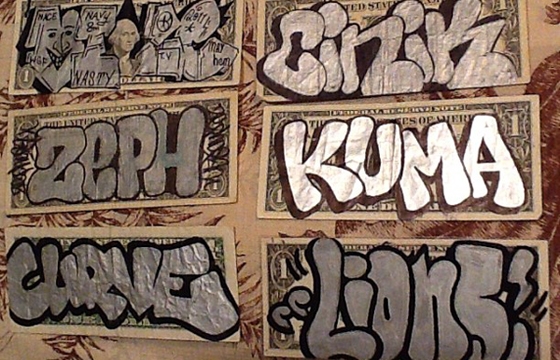 Graffiti // Sunday, March 10, 2013
We don't know whose collection this is or if it's intended for something specific, but what a good idea for collecting graffiti signatures. We got Ojae, False, Mize, Cinik, Zephyr, Kuma, Curve, and Lions. Not a bad New York lineup.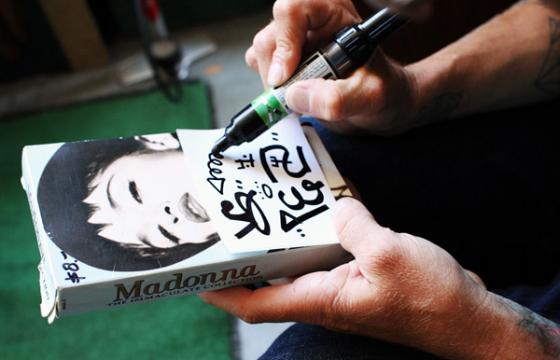 Juxtapoz // Wednesday, August 17, 2011
Legendary sticker and graffiti artist PEZ (featured in our December 2010 issue) recently invited us to join him and some of his fellow friends on a few adventures. Photos and more after the jump....