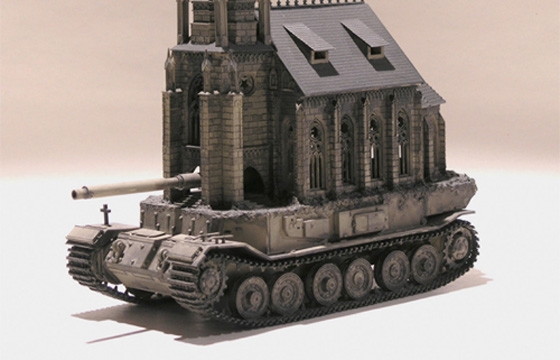 Juxtapoz // Monday, July 07, 2014
We are enjoying Kris Kuksi's latest series of Churchtanks. Kuksi is an American artist whose work has been shown at over 100 exhibitions worldwide including Art Basel, Pulse, and Scope. He has said that through his art he hopes to expose his audience to the awareness of the fallacies of man. "...much of mankind in the World today is elastic and fragile being driven primarily by greed and materialism."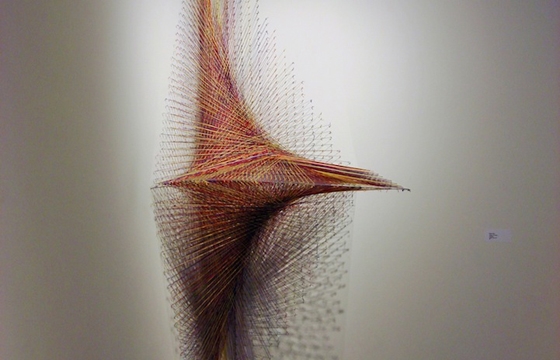 Juxtapoz // Tuesday, April 30, 2013
Missouri-based artist Kendra Werst's installation used colorful threads woven through a clear Plexiglas panel and between two walls for her 9-foot tall site-specific installation entitled Translation. She explains, "Often I join planes by puncturing holes in the material and threading them together. This creates tension between parts that exemplifies the symbiosis."