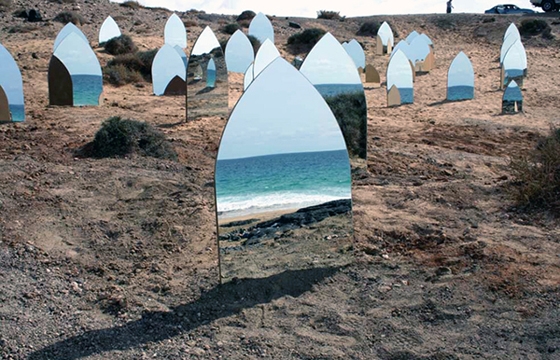 Street Art // Sunday, March 10, 2013
"From a distance the mirrors shine brightly but the closer you get the less attractive they become because they reflect reality," says Parisian artist, Kader Attia, speaking on the series "Holy Land". The environment altering installations of mirrored tombstones have been displayed in two locations, one on the Canary Islands and the other in the countryside of Tucson. Attia's Interest lies in the conflict of identity, specifically cultural backgrounds and ethnicity.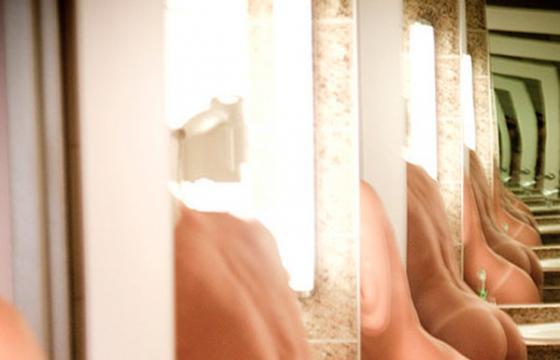 Erotica // Friday, August 03, 2012
Mirrors and naked chicks are a really fun combination because you'll always end up with the illusion of seeing multiple girls. We've gathered these mirror filled images from photographer couple RedOrangeJuicy for your viewing pleasure.