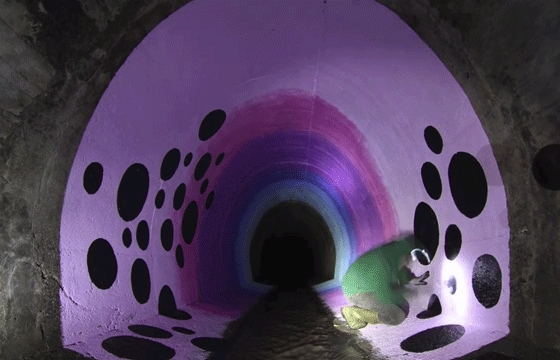 Graffiti // Saturday, February 22, 2014
Watch as the Twin Cities Brightest adds some cool and unique pieces to this tunnel somewhere in Minnesota. Excellent video with awesome editing and a cool soundtrack!
Juxtapoz // Thursday, July 26, 2012
Greg Gossel, a former featured artist and someone we have been lucky to see show in our homebase of San Francisco quite a few times, is opening a new exhibition, Weathering the Storm, at the Soo Visual Arts Center in Minneapolis this Saturday, July 28. The show will feature 13 new large-scale works on paper and canvas, built upon a collection of scraps torn off old billboards and street advertisements in Minneapolis, Chicago, and New York.