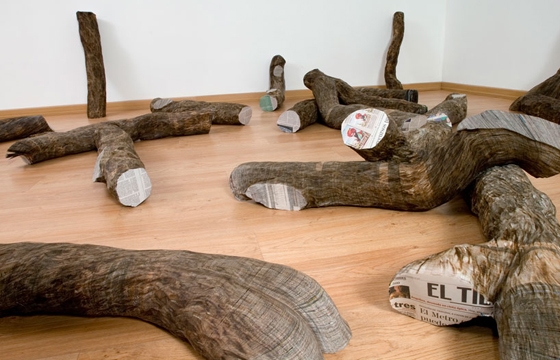 Juxtapoz // Monday, October 14, 2013
Columbian artist Miler Lagos has stacked newspaper clippings, tightly packing them together and then carving and sanding them into tree trunk shape, finally painting them a wooden color. The method and sculptures remind us of Lee Hongbo's flexible paper skull.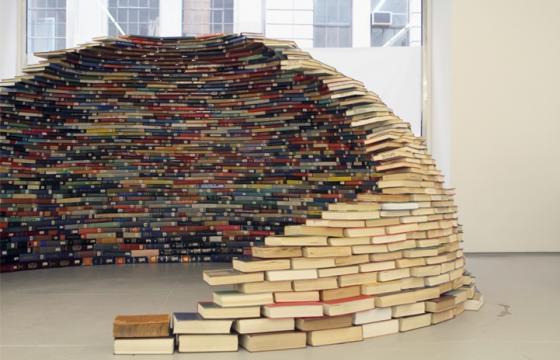 Juxtapoz // Monday, April 30, 2012
Just one grab, and this thing will topple. Colombian artist, Miler Lagos, created this "semi book igloo," titled Home, in an installation in 2011 at MagnanMetz Gallery in New York. No glue, nothing holding the books together, just neatly and perfectly stacked so as not to fall over on itself. And with a name like Home, it feels very comforting if you want to read The Hunger Games trilogy amongst other novels.