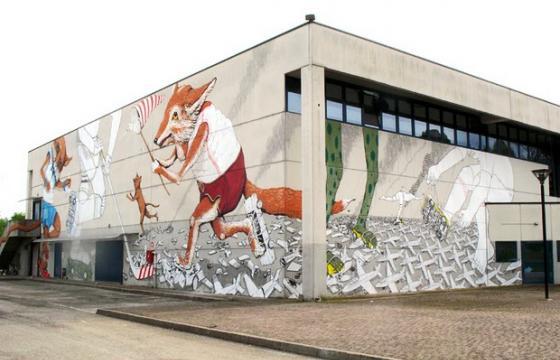 Street Art // Friday, April 22, 2011
The Italians just do it better. Anytime BLU or Ericailcane do a wall it becomes news because they are talented duo leading the way in large-scale European mural work. The two just teamed up again for a piece in Milan called the "Skating Team" mural. More views after the jump . . .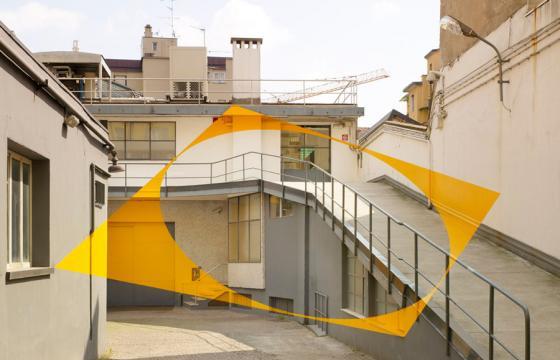 Juxtapoz // Thursday, February 03, 2011
Unurth just introduced us to Felice Varini, who creates these fantastic single perspecitve street art pieces. The piece you are looking at here was done in Milan, and obviously you can see, this is an interesting way to present public art. Really well done. More after the jump . . .