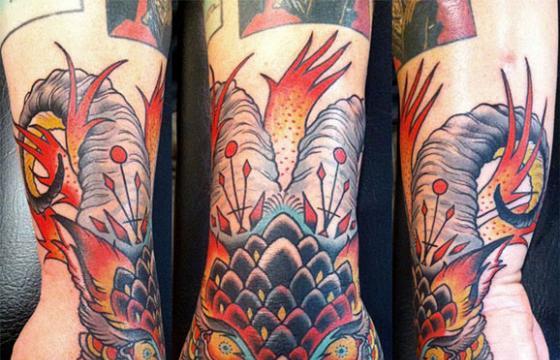 Tattoo // Tuesday, October 02, 2012
There is no doubt in my mind that when you got it, you simply got it. Talent, an eye for color and composition, a good sense of aesthetic direction, design and dedication all fall into this category. There is also no doubt that Mike Moses, over at Thicker Than Water Tattoo in NYC, carries these traits. His skillful hand stays busy doing what he does best, leaving a permanent mark, gracing others with what comes natural.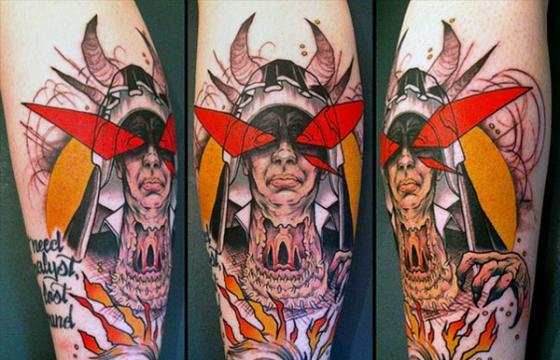 Tattoo // Sunday, September 02, 2012
Killer work by tattooist and artist Mike Moses who works at Thicker than Water Tattoo in NYC. Bold outlines, vibrant colors, and awesomely spooky subject matter. You had me at 'Demonic Nun tattoo'.