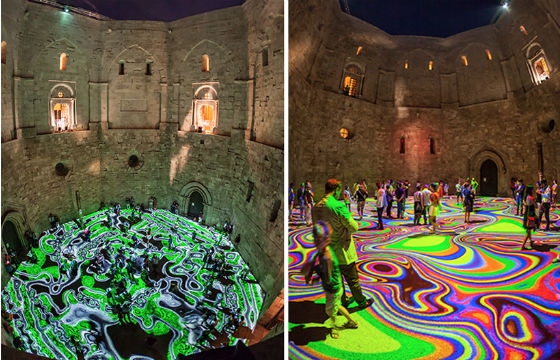 Juxtapoz // Friday, October 31, 2014
Castel Del Monte, with its unique architecture based on the number 8, is an excellent location for the Festival Internazionale Di Andria Castel Dei Mondi. And this year, it's the perfect place for the Magic Carpets by Miguel Chevalier.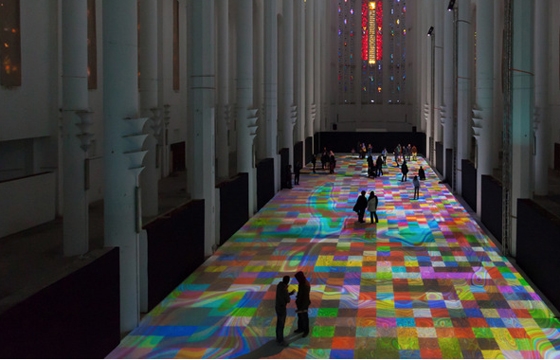 Juxtapoz // Wednesday, April 16, 2014
French artist Miguel Chevalier took over the former Sacré Coeur church in Casablanca, Morocco with an interactive light display spread out across the floor in a piece title "Magic Carpets." The result is a transforming pool of light and color, and psychedelic and mesmerizing biology science experiment. Watch the video.