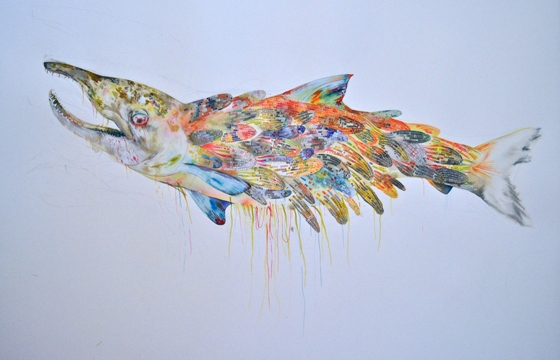 Juxtapoz // Monday, October 28, 2013
This morning we check-in again with illustrator and painter Megan Diddle. Her soft, colorful, and naturally intertwining scenes fill strangely deformed and positioned bodies. Megan is an MFA candidate at the University of Illinois at Urbana-Champaign.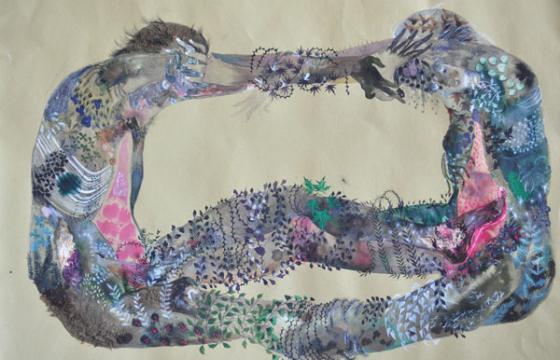 Illustration // Thursday, August 02, 2012
  Megan Diddie's delicately rendered pieces investigate the intimate relationship between humans and nature. Bodies interlace and intertwine with plants, insects, and one another in splendorous displays of color and texture. Diddie's works inhabit the tenuous line between life and death, growth and decay.