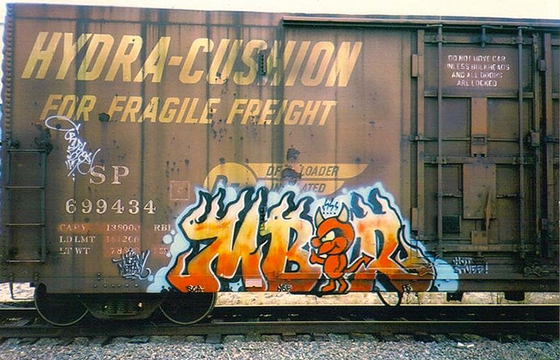 Graffiti // Tuesday, March 03, 2015
Remember when Mber had the train game all sewn up? This was that pre-internet; pre-post it on Instagram minutes after completing era. The wait for the roll to be developed at Walgreens days and hopefully you got all 36 exposures right. Well, it you weren't around and you don't have a clue, we assure you he did. Here's a small selection of a lot of work that was done on metal.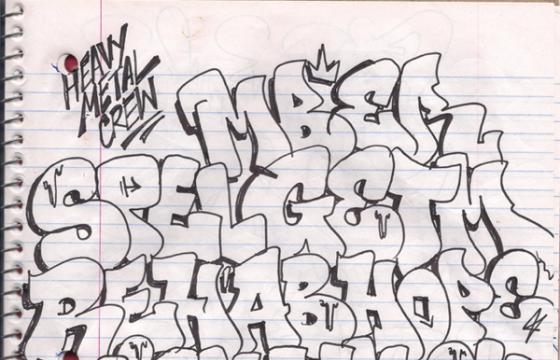 Graffiti // Tuesday, November 29, 2011
Mber gets busy with a ballpoint and doodles his crew members names.