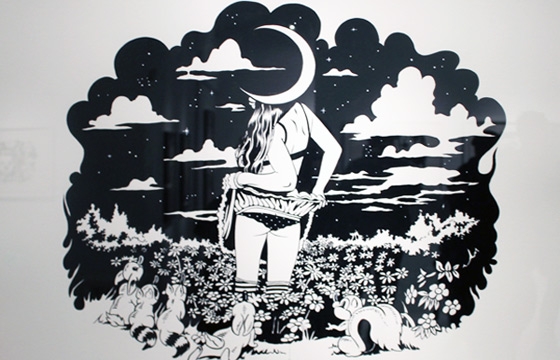 Juxtapoz // Friday, February 14, 2014
A few weeks back, while the Juxtapoz team was in Los Angeles for the LA Art Book Fair, we stopped by the opening of Victor Castillo's newest work, "Pure Pleasure," along with Mauricio Garrido and Claudia Pena at Merry Karnowsky Gallery. Castillo once again was in top form, not only with a few paintings in the front of the gallery, but his dynamic black and white serigraph pieces were showstoppers unto themselves, along with a beautiful mural in the back of the gallery.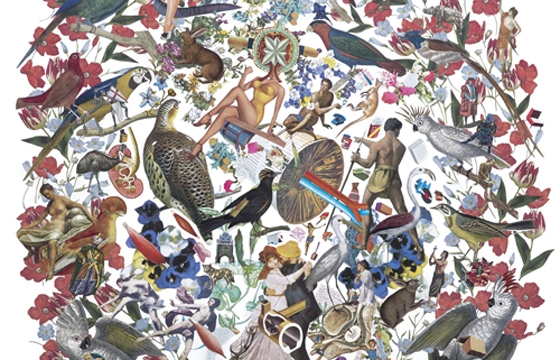 Juxtapoz // Thursday, January 30, 2014
Mauricio Garrido and Claudia Peña will be opening an exhibition titled "Sleeplessness" at Merry Karnowsky Gallery in Los Angles tomorrow Saturday, Feburary 1st, 2014. Often described as Neo-Baroque, Garrido's multi layered collages reference various media such as sculpture, collage, textiles and video art. Pena's paintings show a index of images whose fragmented composition are...