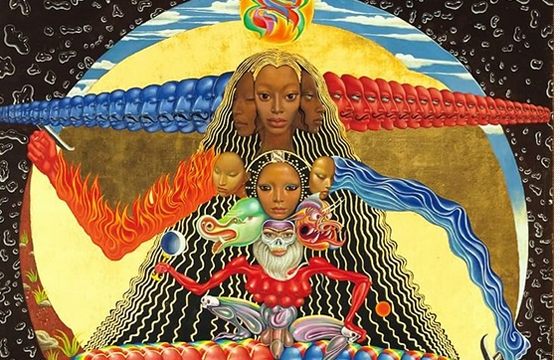 Juxtapoz // Wednesday, May 01, 2013
What a way to wake up on this sunny Northern California morning... nothing says sunshine like some Hamburg, Germany-born psychedelia by Mati Klarwein. From his site, it mentions: "was born in Hamburg on the 9th of April 1932, to a Jewish architect father from Polish origins, and a German opera singer mother." The art genes worked out. More on his site.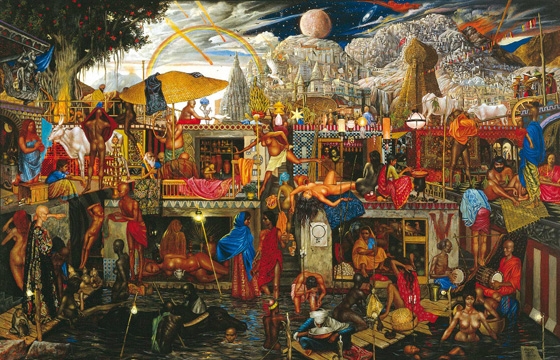 Juxtapoz // Tuesday, April 02, 2013
This morning we take a look at the work of German-born artist Abdul Mati Klarwein. Klarwein fled with his Jewish architect father and German opera singer mother to Palestine when he was two after the rise of the Nazis. The artist is best known for his works used on the covers of many albums from Miles Davis to Beck.