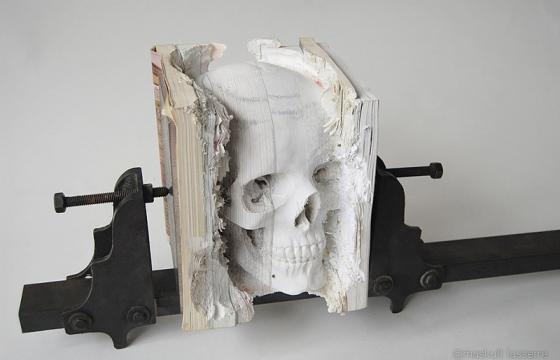 Juxtapoz // Monday, July 22, 2013
We last featured the wonderful and bizzare sculptures of Canadian-born Maskull Lasserre back in February. They are always a lot of fun so this morning we take a look at some more of his incredibly intricate work. Lasserre spent the most of his childhood in South Africa and has exhibited across North America.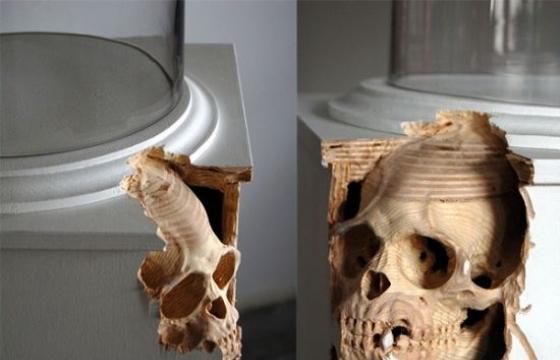 Juxtapoz // Saturday, July 30, 2011
Imagine heading ouver to the water cooler and catching a glimpse of a skull carved into the side of the cabinet? Canadian artist Maskull Lasserre is carving human and animal skeletons into various wood pieces, mostly things that humans use or sit on.