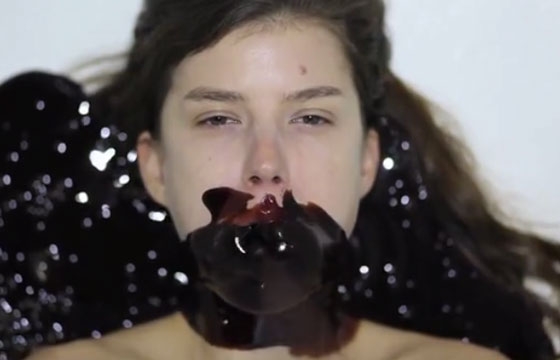 Erotica // Wednesday, October 30, 2013
In this slightly suffocating and consuming video that reaches nearly 10 minutes of open mouthed excess, Martynka Wawrzyniak succumbs to that which will eventually almost drown her- Chocolate. Mmmmmm....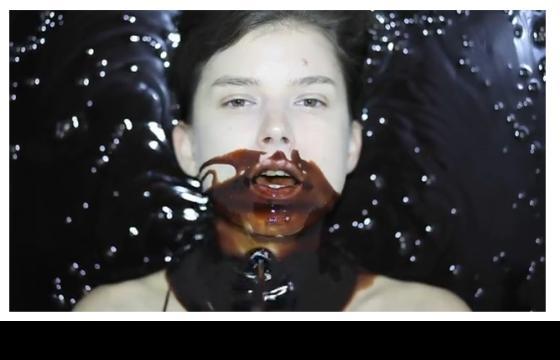 Juxtapoz // Wednesday, June 15, 2011
This was one of the more uncomfortable, but slightly intoxicating 9 minutes and 22 seconds we have spent watching a video art piece in quite some time. Martynka Wawrzyniak, who has been known to make these visual treatments, lets chocolate be poured on her without really moving for nearly 10 minutes.