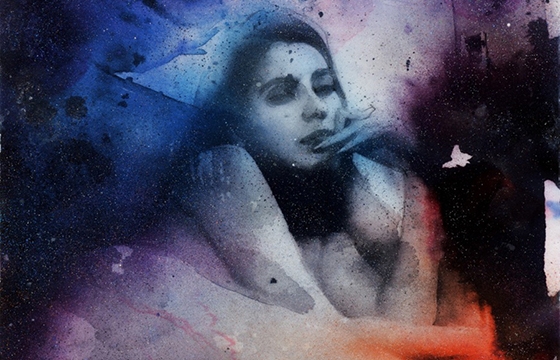 Erotica // Tuesday, October 29, 2013
Martin Eder's paintings feature young, nude women situated among riotous clouds of color that seem almost like galactic atmospheres. Intimate portraits become distant and aloof, an impression that is heightened by the layers of epoxide resin that partially seals the pictures. The glossy surface seems like a layer of protective glass but is also reminiscent of everything from the covers of glossy magazines to plastic dildos. His works are primal fantasies in which boundaries are blurred between one's own subconscious and the collective.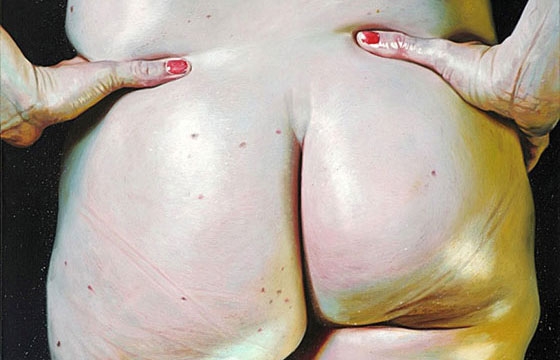 Erotica // Friday, October 25, 2013
The recent work of Martin Eder is noted to be 'large-scale gray-greenish worn-out bodies, with the complexion of the underbelly of dead fish,' as the artist says himself. 'A rainbow coloured butt presents itself as a slimy, shimmering counterdraft to media role models, and lost diet competitions and neverending castings. In the paintings it is not the beautiful who dream through the cosmos, but realistic bodies bearing the marks of life. Bodies with all their wrinkles and dimples, their straggly hair and damaged nail polish. The female protagonists are taken from Martin Eder oeuvre of nude photography which he has worked on since 2003.