 Juxtapoz // Tuesday, March 29, 2011
James Jean just opened a solo exhibition, Rebus, at Martha Otero Gallery. After spending over a year working on a body of work, James found fantastic new ways to procrastinate and inspire himself when he needed a break. He let us in on a few tips recently in his Downtown Los Angeles studio, and we recorded them for you to practice at home. Watch after the jump . .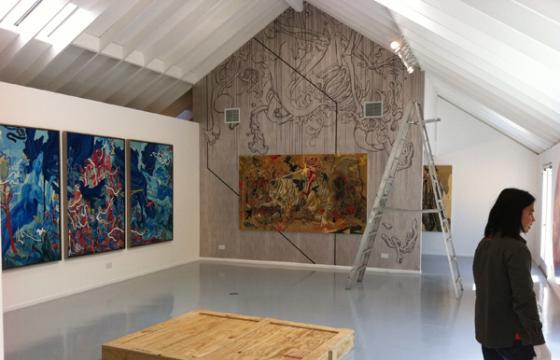 Juxtapoz // Wednesday, March 09, 2011
Juxtapoz.com is currently in Los Angeles, and yesterday, we spent the day with James Jean, half of the time spent at Martha Otero Gallery as Jean and the Otero staff were putting the finishing touches on Rebus, Jean's new solo exhibition opening Saturday, March 12. And then the day ended on a roof with a hand-flute version of "Yellow." More after the jump . . .