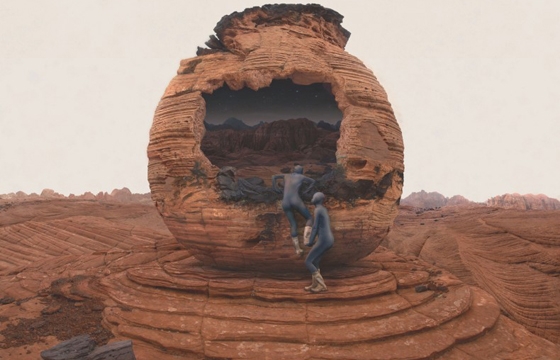 Juxtapoz // Tuesday, March 18, 2014
We love a good conceptual photo series, and the Kahn & Selesnick's fantastically visionary Mars: Adrift On the Hourglass Sea photography series is one of our favorites we have seen in quite some time. Envisioning an expedition and civilization on Mars, the work focuses on societies in crisis and on the brink of major change, and although the work appears alien, the DYI and recycled nature of some of the materials in each photo makes everything appear familiar.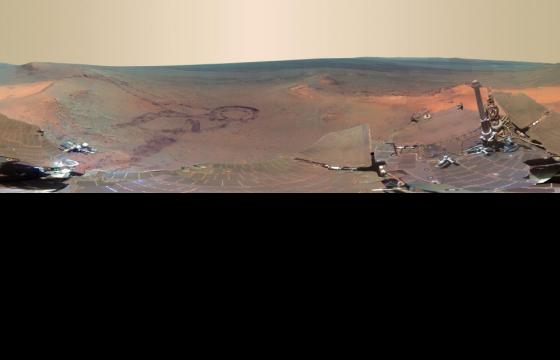 Juxtapoz // Thursday, July 12, 2012
Courtesy of NASA's panoramic camera (known as the Pancam) on the Mars Exploration Rover Opportunity, we now have a new view of the Martian landscape. It is quite an incredible image of our much fantasized about neighbor in the solar system. Here are some details from NASA themselves: "This scene recorded from the mast-mounted color camera includes the rover's own solar arrays and deck in the foreground, providing a sense of sitting on top of the rover and taking in the view."